New DIGITAL ATTENDANCE REGISTER MODULE!
TC-Web is developing new projects that will be soon available as individual or complementary softwares modules. These Softwares are designed to widen our offer of social care services management started with CisOnWeb. Here's one of our new projects:
Digital Attendance Register Management Software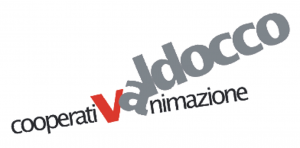 The project involves the historical Valdocco Cooperative: a social enterprise aiming to promote, design and manage all kind of social, health-ralated, cultural and educational services for the community. The latest educational-oriented project they took on is localized in Milan area and consist in managing the pre and after school activities for kids.
Always trying to improve social related activities management system, TC-Web is developing an innovative project to digitally manage the attendace register process and to keep track  of all children but also social operators participation, also via mobile. This module, as all other products, will be customizable to adapt to your needs.
[lgc_column grid="50″ tablet_grid="50″ mobile_grid="100″ last="false"]
[/lgc_column]
[lgc_column grid="50″ tablet_grid="50″ mobile_grid="100″ last="false"]
[/lgc_column]